We are happy to announce that SpeedyCache has crossed 80K active WordPress installs, it took us 18 days to reach this milestone, and we thank our users for using SpeedyCache and helping us reach this point.
In the last release we added the Support for Object Cache which is powered by Redis and supports phpRedis for the integration.
For the next release our focus is on image dimensions, prefetch and preload options, so hero section images can be preloaded to improve FCP.
If you haven't tried SpeedyCache yet do check it out SpeedyCache WordPress Cache Plugin. It is a WordPress performance plugin, it helps you speedup your WordPress site, by creating static pages, optimizing the asset files and cleaning database.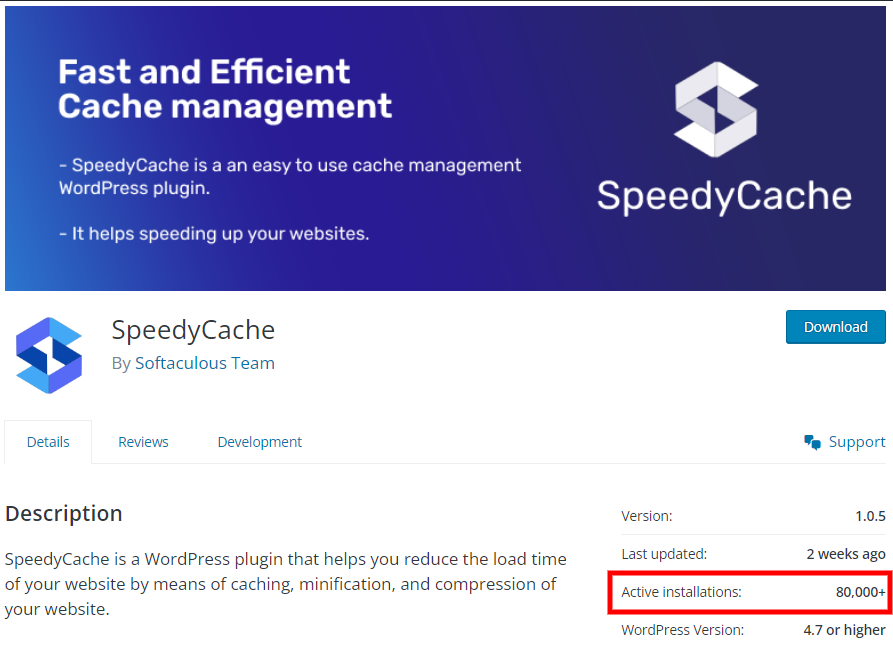 SpeedyCache team is working hard to create a product that improves your page speed. If you have any suggestions or feedback or if you have any issue or query do contact us at support@speedycache.com