We are excited to share that we have released SpeedyCache 1.0.7, this is a major version and contains features like Delay JS and Bloat Remover.
The changes made are listed below:-
SpeedyCache now has test mode, so you can test the configurations before pushing them to your end users, to reduce the chances of breaking the website on users end.
You can learn on how to use it in the docs.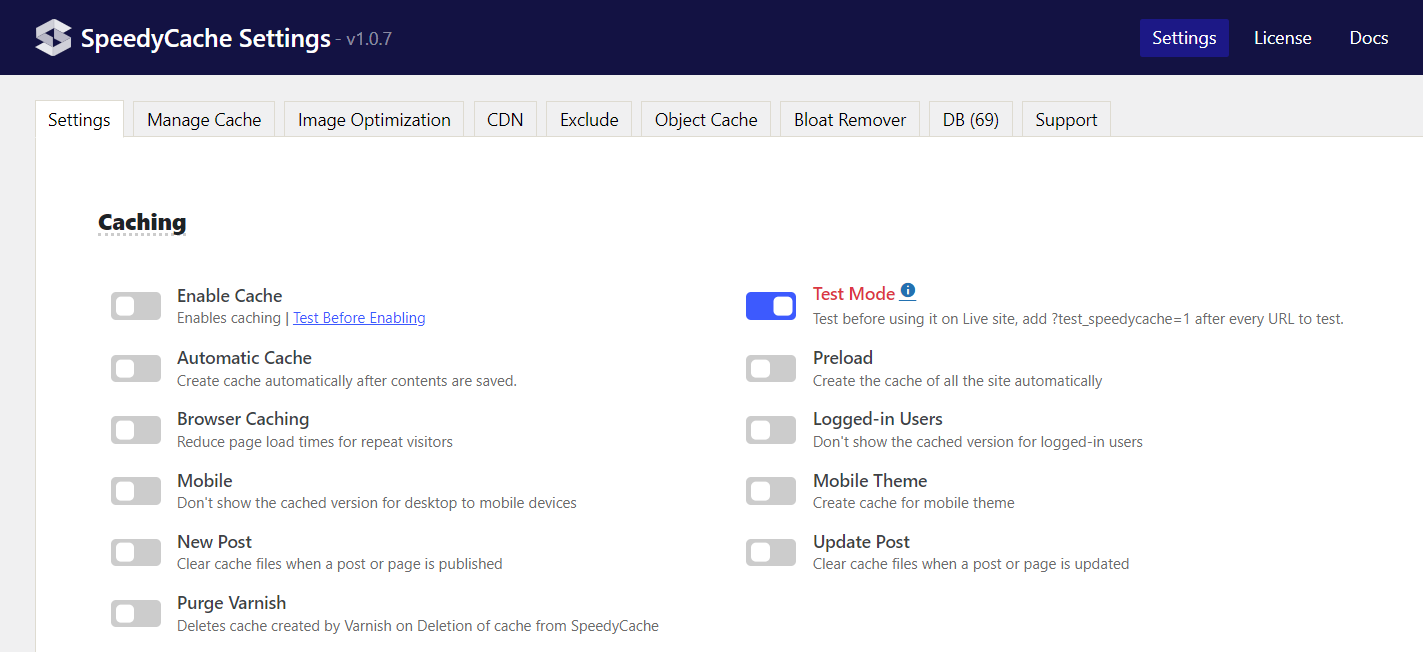 Along with the test mode, we have added a feature to test Page Speed inside SpeedyCache. This allows you to see how SpeedyCache will perform with your enabled configurations.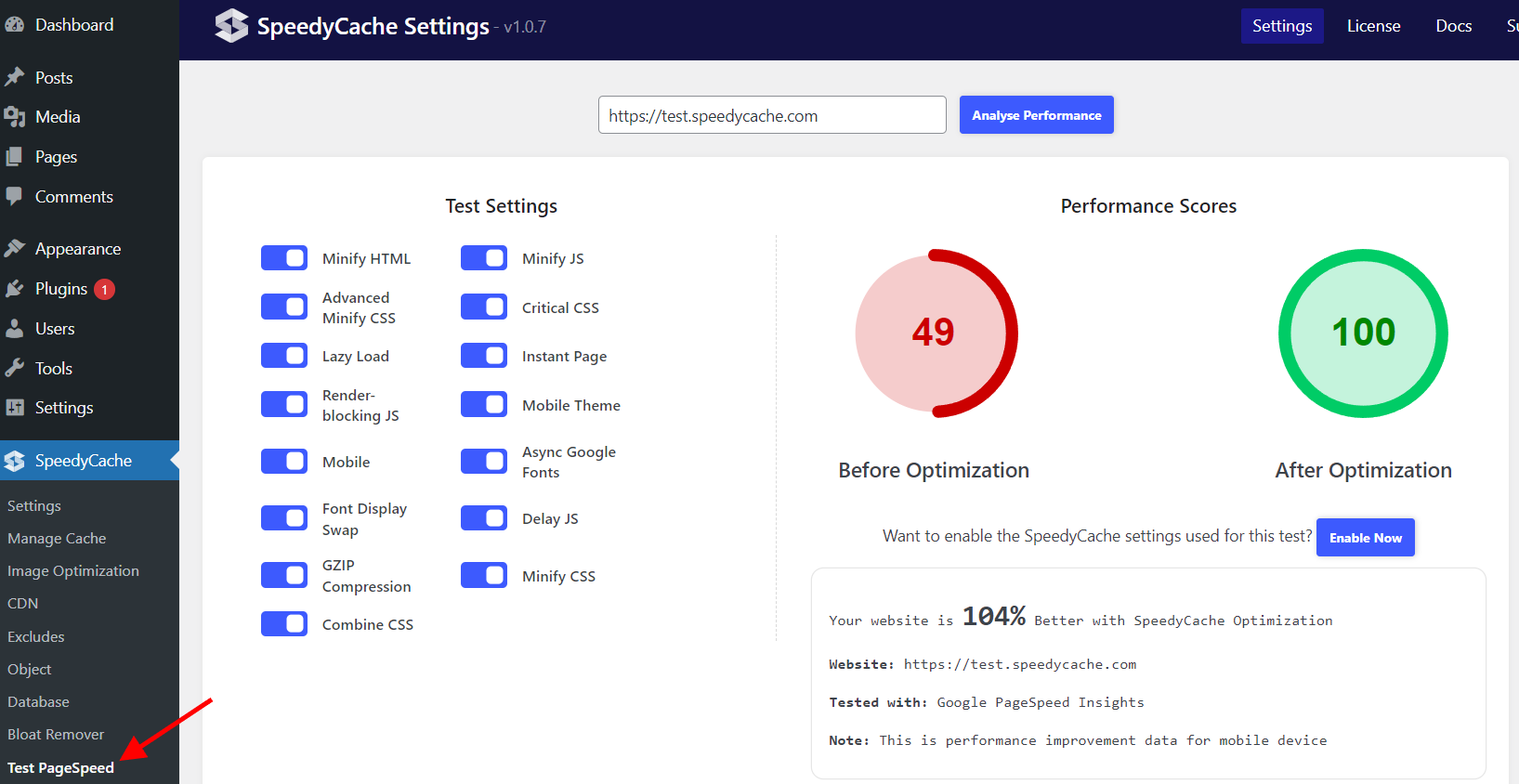 Delay JS helps in removing or reducing the issue of Unused JS, by delaying loading of JS until user interaction.
You can read more about how to enable it in the docs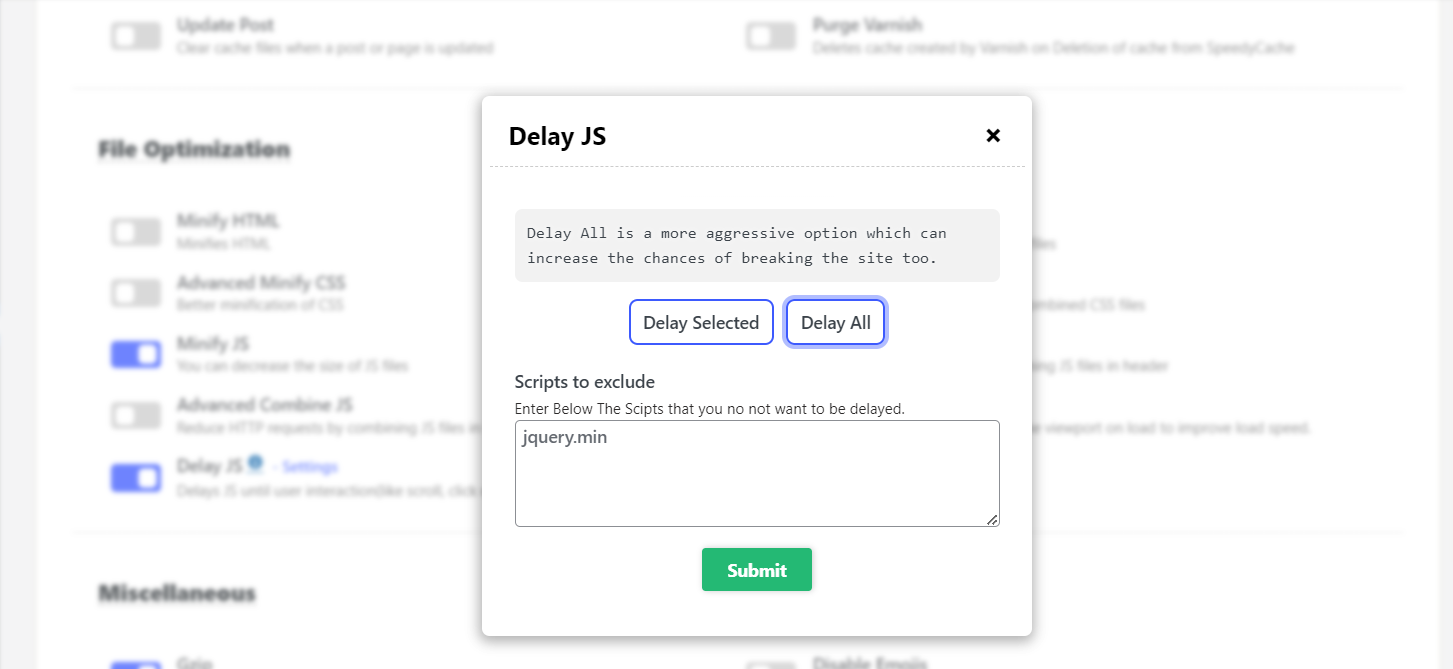 WordPress caters a huge audience of users that's why it has features which not everyone need, so using the Bloat remover those features could be removed. Bloat remover also helps you optimize WooCommerce assets to prevent them to load on the pages where WooCommerce is not being used which can help reduce a lot of requests.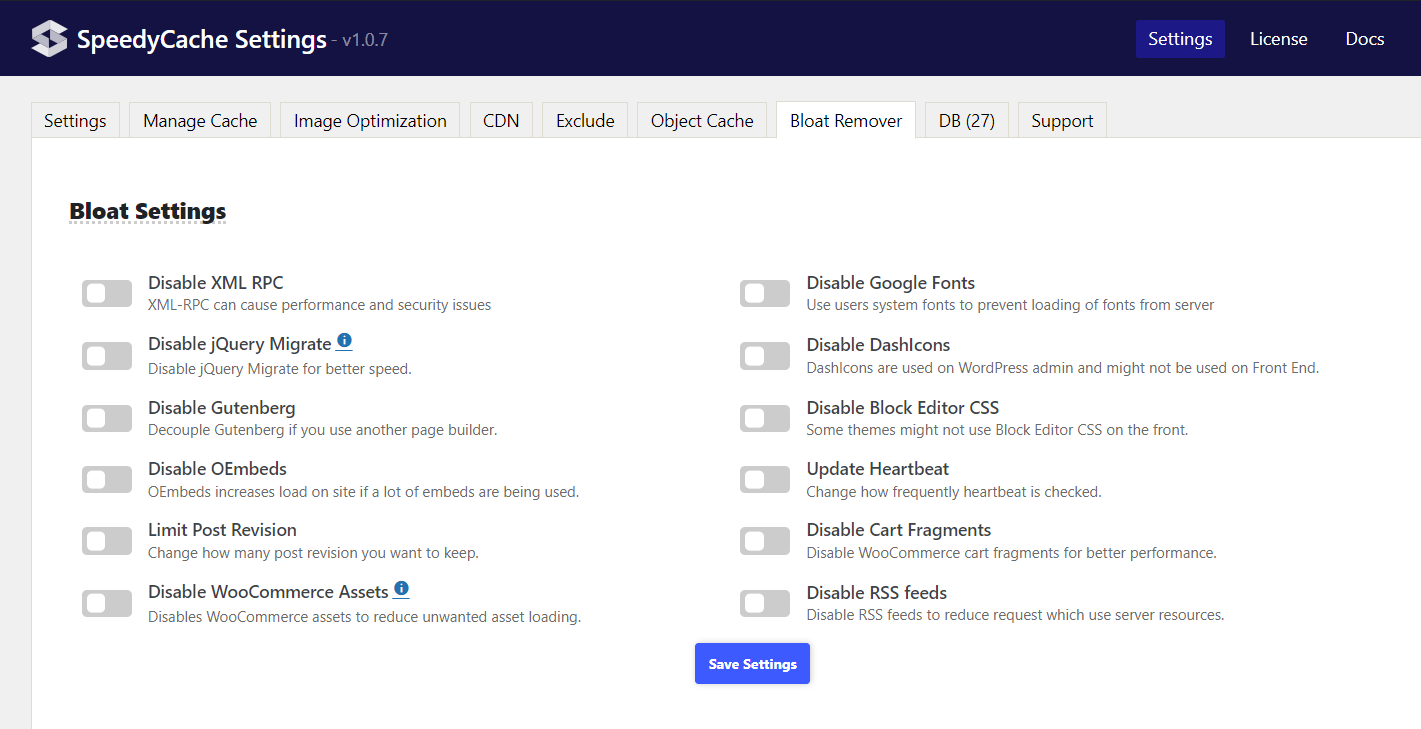 The List of Bloat Remover options are as follows:-
The SpeedyCache team is working on improving the plugin to help you improve the performance of your WordPress site. If you have any suggestion or feedback do let us know at support@speedycache.com