We have launched SpeedyCache version 1.0.9, in this release we have added a feature Image dimensions and few bug fixes.
The changes made are listed below:-
Image dimensions are a way to tell the browser how much space an image will take up on a page. Without image dimensions, the browser has to guess how much space to allocate for an image, which can lead to layout shifts as the image loads. Layout shifts can be jarring for users and can negatively impact the overall user experience.

So you can easily fix the issue of width and height not being present by enabling Image Dimensions in SpeedyCache.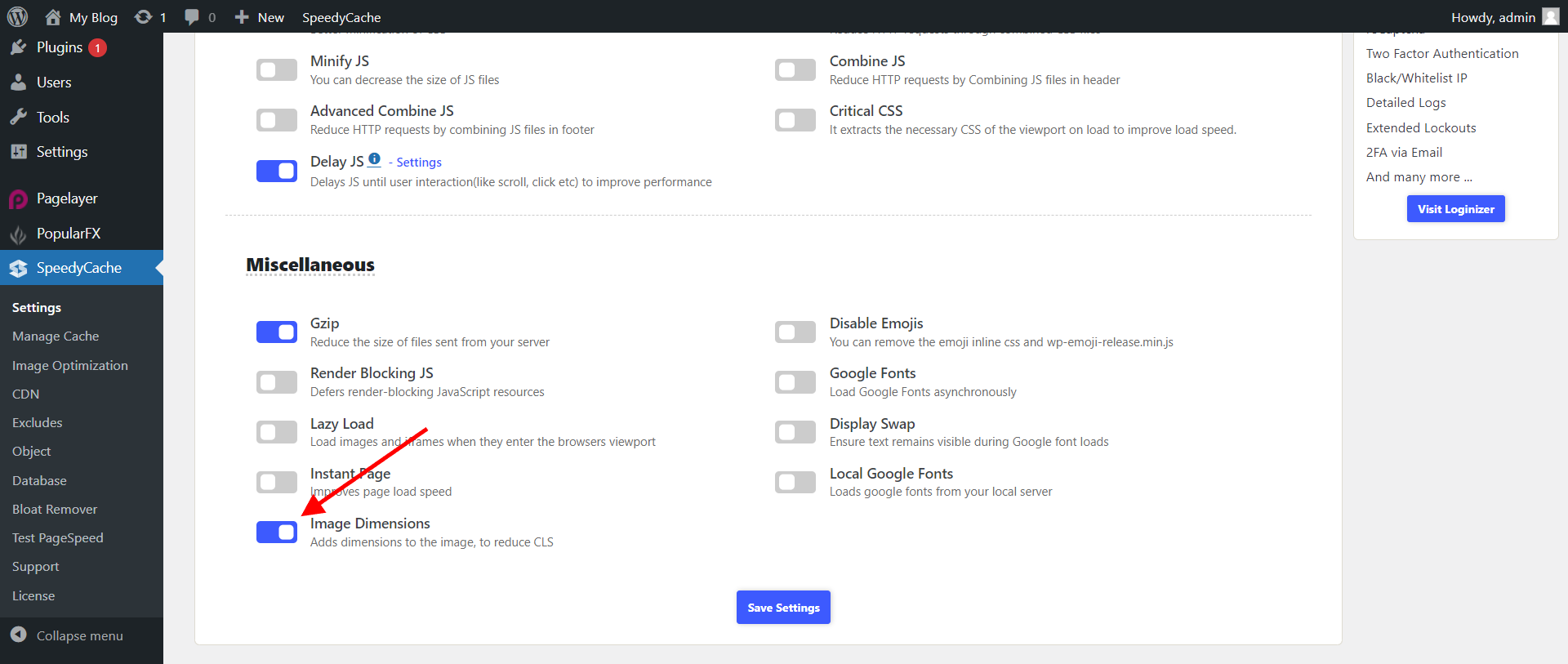 The SpeedyCache team is working on improving the plugin to help you improve the performance of your WordPress site. If you have any suggestion or feedback do let us know at support@speedycache.com