When you enable cache system it just caches the Desktop version of your website and if you have a different mobile version still the Desktop cached version will be displayed to the user.
To fix this issue you need to Enable 2 Options.
1. Mobile: It prevents desktop cached version to be displayed on mobile.
2. Mobile Theme: It caches the mobile version of your website.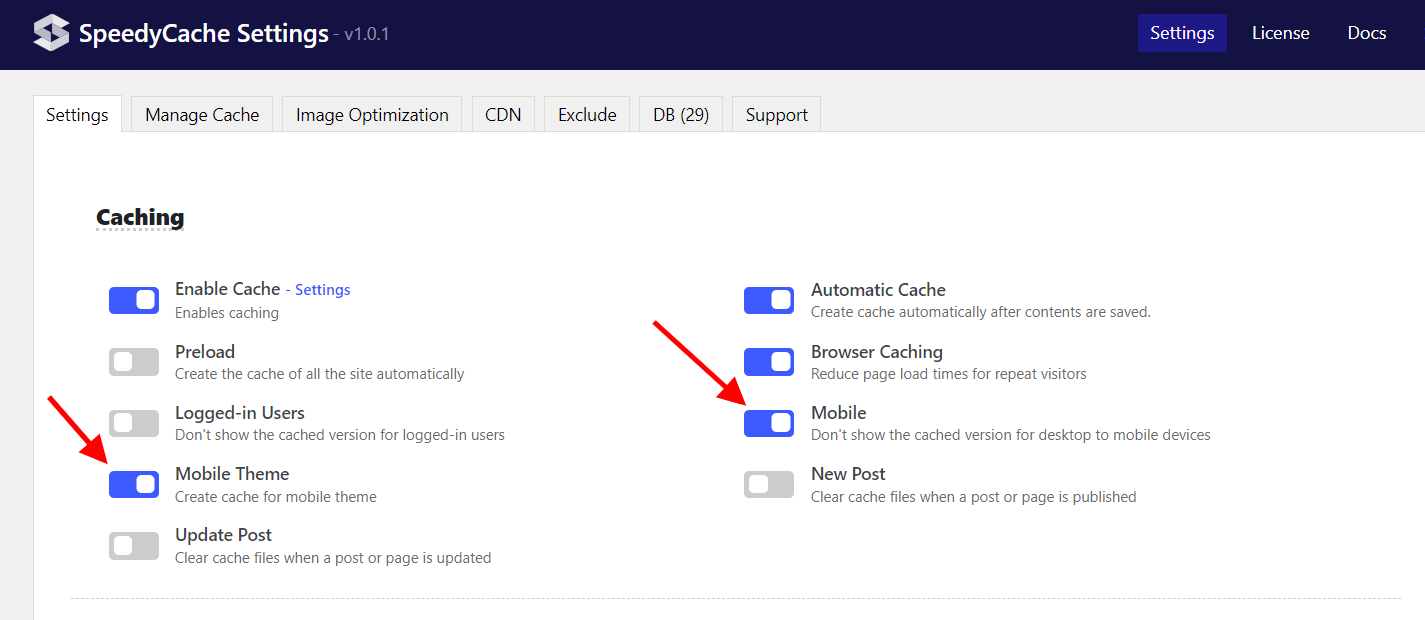 That's it your users will get to see Cached version of Mobile Theme.
If you face any issues do let us know, you can contact us at support@speedycache.com