SpeedyCache Pro is the premium version of SpeedyCache WordPress Plugin. To use the premium version you need to install SpeedyCache Pro Plugin and link your license key.
This guide will help you in installing the SpeedyCache Pro plugin assuming that you have already purchased the Premium version and have access to a valid License.
The SpeedyCache Pro Plugin is available for download from the Client area after you have purchased your license.
Note : You can download the plugin as long as your license is active.
Once your license expires you will need to renew your license to download the latest package.
After downloading the plugin, log into your WordPress Admin Panel.
Go to Plugins > Add New and there at the top of the page click on the Upload Plugin button.
Browse to the folder where you have downloaded SpeedyCache Pro, select it and click Install Now button.
You will also need to Install the license key. Once you install the license key, you are all set.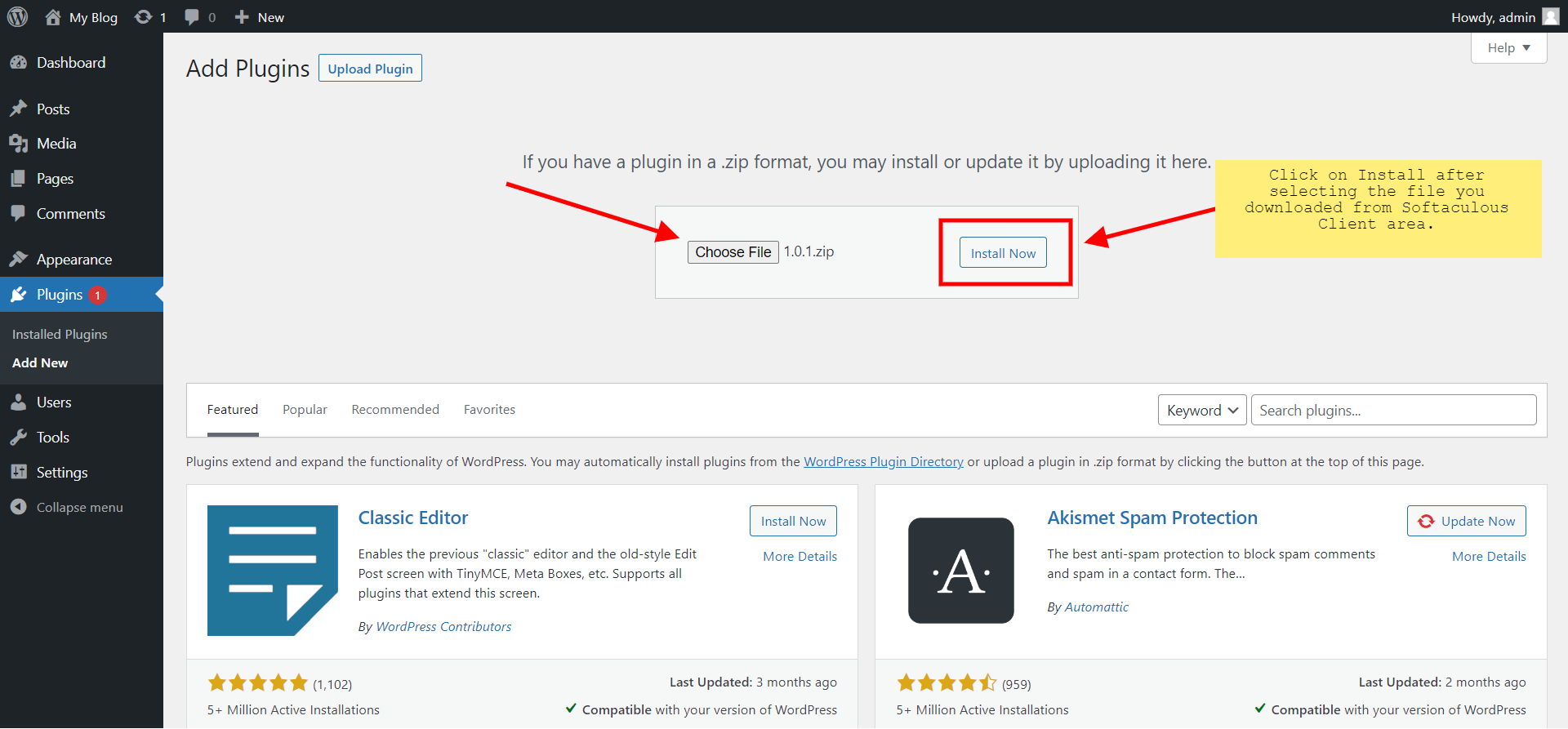 After installing you will need to activate the plugin. Click on Activate Plugin button as show in below screenshot:-

Now that you have installed and activated the SpeedyCache Pro plugin, you will need to link your license key to receive future updates.
1. Copy the license key from the client area.
2. Now in your WordPress Admin Go to SpeedyCache > License, there in the license field enter your license key and Click on Update Button button.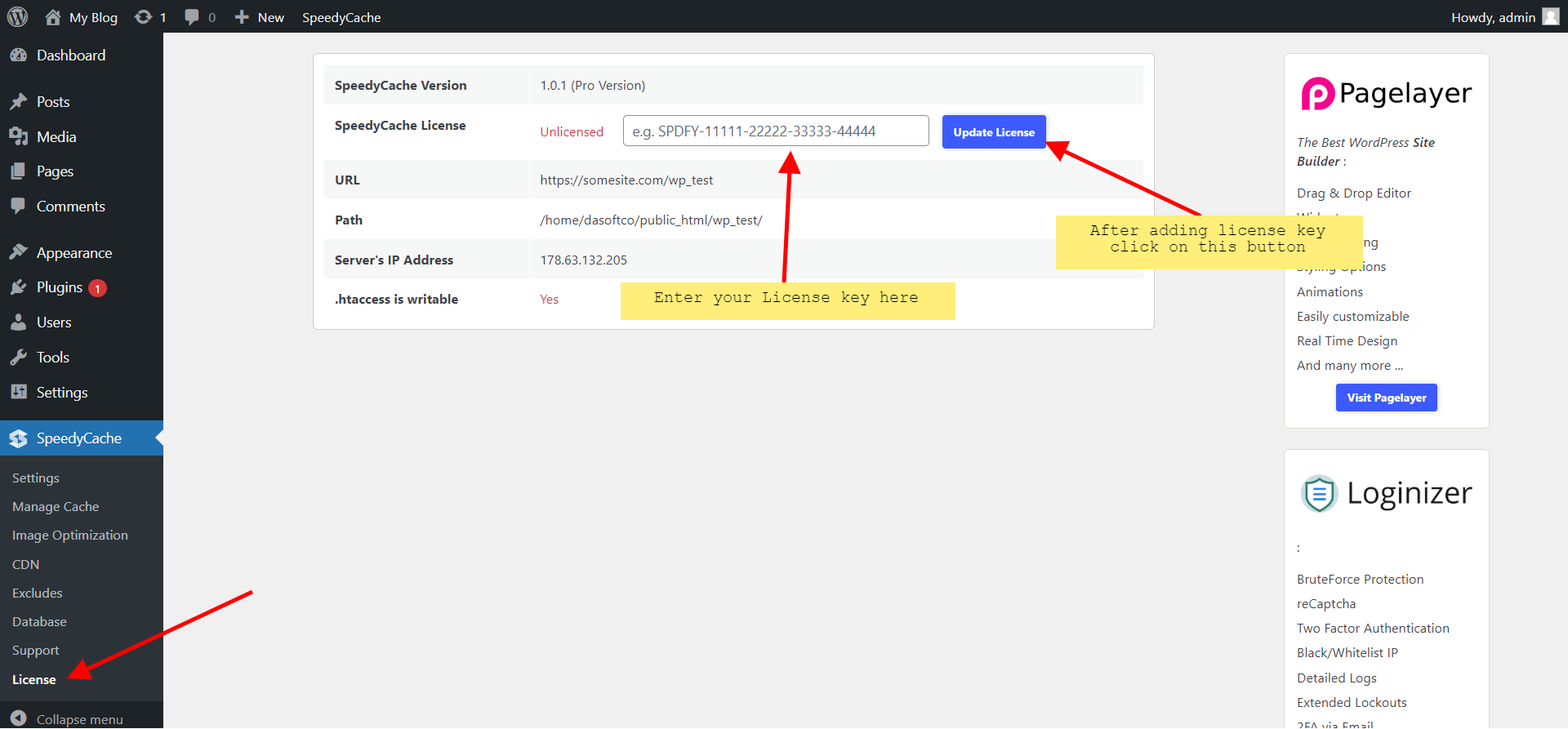 3. That's it. Your License got Linked with your WordPress Install.
If you need any help, please contact support we will be glad to help you.