Database cleanup is an easy-to-use feature in SpeedyCache, It can help you clean a lot of unused data from your database which you won't be aware is taking your database storage.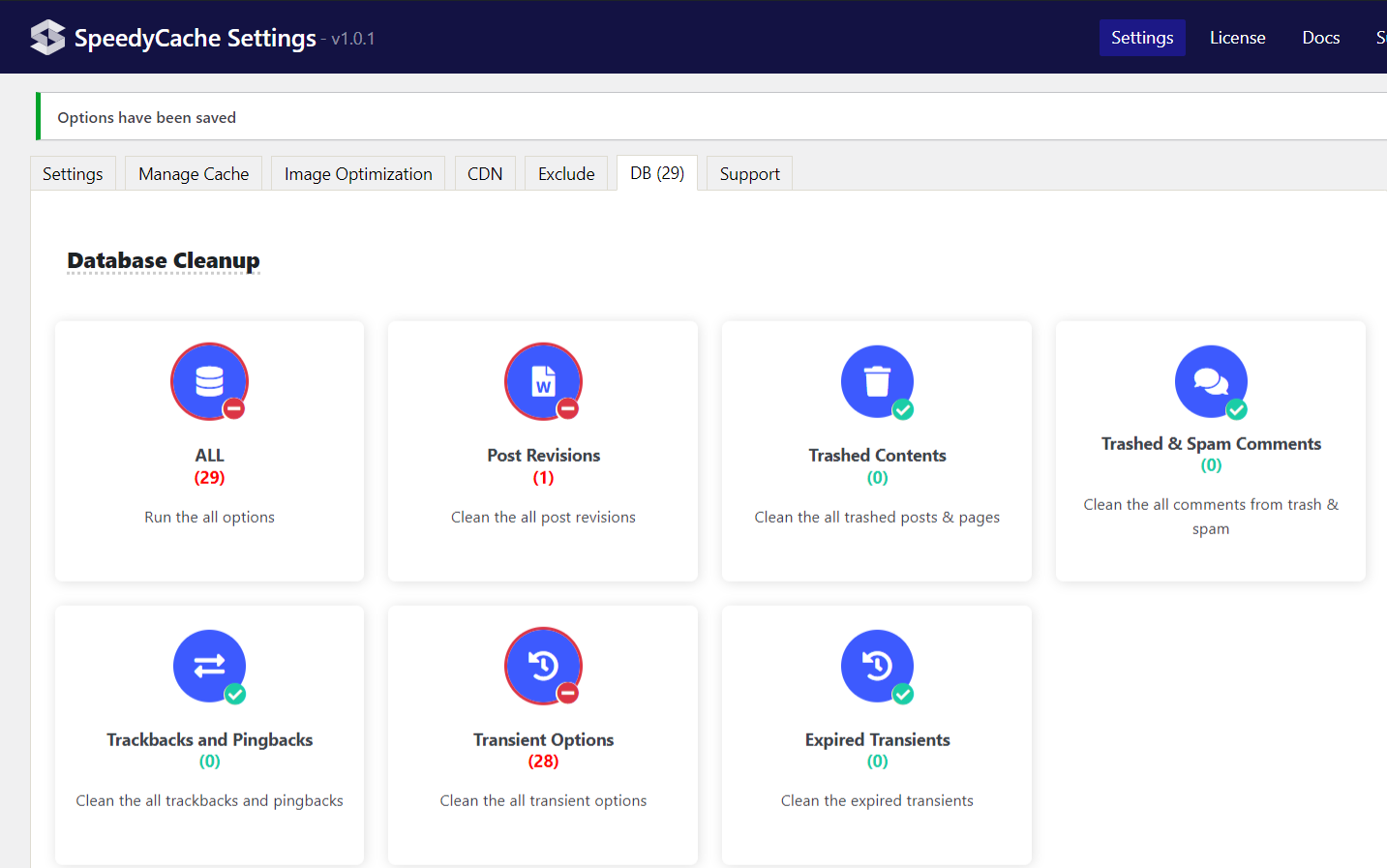 Post Revisions: Post revision is a feature in WordPress that stores multiple versions of your post or pages. It helps you to restore to a previous version in case some issue occurs. But as posts get old the need to restore them also reduces and hence the revisions are just there to take up space on your database. So removing them can cleanup your database a lot.
Trashed Contents: The pages or posts you delete don't get permanently get deleted, those post goes to the trash. So trashed content could be deleted too if its of no use for you.
Trashed Comments and Spams: Similar to Trashed contents the comments or spam don't get permanently deleted they get labeled as trashed hence they keep taking the space even when you have deleted them. So you can get rid of all that using Database Cleanup.
Trackbacks and Pingbacks: These are ways to notify the admin of a blog or website that you have linked to their website. So Trackbacks are used to notify legacy systems that you have linked to them, And Pingbacks are a type of comments that get created on the blog you are linking to if that blog has allowed Pingbacks and trackbacks.
Transient Options: Transient options are used to save temporary values and they are meant to be persistent so if there remain some transient options in your database then its better to clear them as they are of no use.
Expired Transient Options: Transient options which are expired can be cleaned other than cleaning all expired transients.